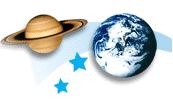 Year 2008 Horoscope Predictions in Sinhala Language are here :
2008 pl`pl sQAh@ln~ ~
2007 pl`pl sQAh@ln~ ~
2006 pl`pl sQAh@ln~

Year 2008 Predictions (English)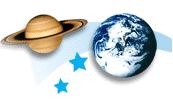 Horoscope predictions for new year 2005 according to Hindu Vedic Astrology Birth Sign Lagna
Horoscope 2005 Aries Mesha
Success pleasant. functions..
Horoscope 2005 Taurus Vrushaba
Gains, happiness ...
Horoscope 2005 Gemini Mithuna
New friendships..
Horoscope 2005 Cancer Kataka
Hard work, loss of money...
Horoscope 2005 Leo Simha
Gain of money and property...
Horoscope 2005 Virgo Kanya
Increased expenditure...
Horoscope 2005 Libra Tula
Gains through partnerships..
Horoscope 2005 Scorpio Vrushika
Health problems..
Horoscope 2005 Sagittarius Dhanu
Disappointments..
Horoscope 2005 Capricorn Makara
Success, good health..
Horoscope 2005 Aquarius Kumbha
Fame and reputation..
Horoscope 2005 Pisces Meena
Beginning good but later domestic unhappiness.

What is Astrology?
Is it Scientific ?

Researching the Destiny of your Life....
Given the harsh conditions of life in the region, nobody wants the additional burden of a bad luck..

Year 2005 Aquarius Horoscope Predictions Birth Sign Aquarius - Lagna. According to Hindu Vedic Astrology

The Difference Between Sun Sign in Western Astrology and the Lagna or the Birth Sign in Hindu Vedic Astrology

Western users,

before reading the predictions, please: Find your Birth Sign (Lagna) according to Vedic Astrology (Free) and get a Free Horoscope Reading


Aquarius
2005 Aquarius Horoscope Predictions, Planetary Transit overview
There are 3 Major transits happening in year 2005. Saturn returns to Gemini in retrograde motion from 12th Jan. 2005 to 26th May 2005. Rahuís transit from Aries to Pisces (and Ketuí transit from Libra to Virgo) from March 25th 2005 and Jupiterís transit from Virgo to Libra on Sept. 28th 2005.
Therefore the year 2005 can be roughly divided in to 3 parts, mid January to April, May to September and then October to December.
Yearly Horoscope Predictions : 2005 Aquarius
January to April
Rahu transiting the 3rd house, the native will gain through relations, education and younger brothers also through short journeys, travels, publishing and writing etc. One will gain through the schemes one prepares and puts them in operation. Saturn transiting the 5th House : False allegations, disputes, loss of money and children, litigation, increased expenditure, confusion, disputes and separation from family. Mental agony.
May to September
Saturn transiting the 6th House : Defeat of enemies and gain there from, success in, enterprises, good health, all round prosperity, gain of wealth, and happy married life. Rahu transiting in 2nd house, the native's financial position will improve, one will get good fame and reputation. One will become practical, have physical endurance and preserving. Relations with the persons of good standing and position will be helpful and one may derive gain out of that.
October to December
Jupiter transiting in 9th house, indicates that one will enjoy all prosperity, enhanced prestige, respect from others and happiness. Pleasure and happiness in home, increased income and lands or houses etc. Ketu transiting the 8th house. One will have an extreme interest in sexual matters out side the family and will not care for the sexual satisfaction of his wife. The native should be very careful in handling the affairs of the life during this period.
Want to discover your destiny ?
Want to know more about your, Romance and Marriage ?
Curious to know things like ?
Ideal Match, whether there any obstacles for a successful married life in your horoscope such as - Mangalik Dosh (Kuja Dosha) and are impatient to know something about the future Marriage Partner ? the Profession of the best suited spouse and the direction the spouse is coming from?
Get the Full Life Astrological reading
What is the full life reading. (Summary)
It is an individually focused well written document. You can not get this reading from any other place. Cost of preparation is
78US$ and the reading contains the following

Starts with describing how do you look like or your physical features, mental tendencies and personality. (around. 4 - 6 pages) Then the reading will describe the important happenings in your life and will go in to details of the finer points and features. Such as the areas of learning you are good at, your talents, the areas of occupation you can easily be successful, your likes and dislikes, your marriage, your relationship with your family and children and many other details of your life as whole. (around 6-10 pages including charts). Then the reading covers the periods of your life. Your past, present and the future. What happened and when ? And what things will be happening in the future and when ?. How was last 2 years. How is this year ? ( your income and properties, work and employment, family and home life, education and health) What will be happening ( in detail ) for the next 5 to10 years. What are your good times. What are the bad times. How to overcome the bad effects of planets and what are the inexpensive and simple remedies which will bring you good fortune. (around 5 - 7 pages). Finally, the details about Your health, finance, romance and marriage, ideal match, domestic environment, profession, lucky days, lucky numbers, lucky colours and lucky stones (around 1 -2 pages).
Popular Interactive Astrology Pages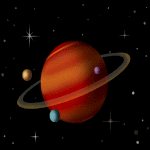 The Difference Between Sun Sign in Western Astrology and the Lagna or the Birth Sign in Hindu Vedic Astrology

Related more Links : |Buddhism |Hinduism |Vedicworld| Buddhist Links |Hindu Links | Ayurveda |Ayurveda Links| Jyotish |Jyotish Links |Yoga |Yoga Links |Vastu |Vastu Links |Vedic culture | Astrology related Traditions |Auspicious Days | Auspicious Direction |Rahukala |Panchanga | Remedies for Malefic effects of 9 Planets

Writing About...

Auspicious Times
There are good days and bad days, good times and bad times find out those..

Today at Colombo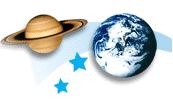 Horoscope
View the daily, weekly and yearly horoscopes for each birth sign..