Popular Interactive Astrology Pages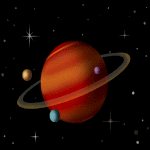 What is Astrology?
Is it Scientific ?

Researching the Destiny of your Life....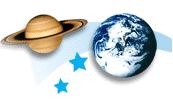 Horoscope
View the daily, weekly and yearly horoscopes for each birth sign..


Unique in this site
Your Book of Life - Full reading
Discover your or your child's Destiny !
What things are expected to happen when and at what year?
Do I really need a Full Reading ?


Preview
Your Book of life
English Reading
Sinhalese Reading

The book is the mother of all Genuine Vedic Astrological readings about you. The Rolls Royce of the category.

A one reading for a life time.
This is not some carelessly scribbled few dirty pieces of papers written in a hurry, but an accurately and carefully prepared book about you. A reading fit for a king or queen.
Book contains approx. 20 -30 pages, need a few days to write manually and I am not rich enough to do it as a free offer, but once done, there are no parallels. Reading starts from the previous life, covering your recent past, and moving forward to detail your present situation and going in to future giving year by year detailed predictions for what you can expect up to 10 -12 years in to the future. The reading includes the simple remedies to bring good fortune and success for you.

Related Links : |Services |About this web site
Contact
The best option is: to use the Form below to contact me.

otherwise

I am living in Melbourne
Phone +613 9548 1613
Mobile: 0414705583

Face book : http://www.facebook.com/Jyothirvidya

The prices of the readings are given below ....


Frequently asked questions are also below......By the way,

If you are looking for the Free Reading it is here.

What is Astrology ? is here.

The difference between Vedic and Western Astrology ? is here.

Example of English Horoscope Reading is here.

Example of Sinhalese Horoscope Reading is here.
Want to discover your destiny ?
Get the Full Life Astrological reading Unique in this site
It is not a computer report !! It is an individually focused well written document. You can not get this reading from any other place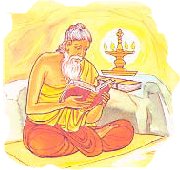 What is the price of a reading ?
The current pricing (2012) is as following : (Price for a reading for one person )
Option 1. Full reading + 5 years yearly predictions + 5 years monthly predictions called Varshaphal + answering of 3 questions
A huge reading of about 50 5ages excluding charts - US$145 You can pay using Paypal My personal opinion is this is the best you can get as I am personally doing it.
This option includes up to 5 years of month by month break down of predictions roughly about 60 or more months (Additional 25 or more pages) of predictions useful for indepth understanding of what to be expected from each month for the next 5 years.
Option 2. Full reading + 5 years yearly predictions + answering of 1 question
The price is US$ 85 . This option includes year by year breakdown up to 5 years but not the monthly readings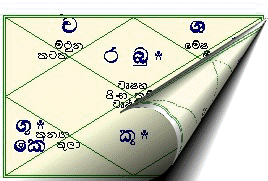 How can I order a reading ?
You need to fill the below form and press the submit button.

Or else send a email to me jyothirvidya@yahoo.com with following
Your Name, and your Title or Gender (Mr. Mrs. Miss. Rev ) Date of birth (Ex. 25th July 1990) , place of birth (Country, City) The time of birth (Am/Pm). And where you live now (Country)
Why there is no instant payment button ?
You can pay using Paypal but I purposely did not put a instant payment button because, unlike many I do not do a astrology business. Though I charge some money for the time I spend working on your reading, I do not run this website as a money making venture. You need to contact me first to see whether I agree to write a reading for you. If I agree then I will write the best astrological reading you ever get done for you and personally answer the question you send with your birth details
Email: jyothirvidya@yahoo.com
Note: If you are behind a fire wall, such as Zone Alarm or windows XP, then this form may not work, ( or you will see a white screen with a message like .... MAIL has been installed correctly. To utilize this script..... that means you are behind a firewall ) In that case either , right click the Zone Alarm icon in Systems tray at lower right hand corner of the screen and shut down it temporarily

or

use my yahoo email jyothirvidya@yahoo.com
Why there is a charge attached to this reading.
Much more than pushing an astrological reading to you, the main purpose of this site is helping to preserve the good traditions and knowledge like Jyotish, Ayurvedic Medicine and Yoga, inherited through ancient cultures among the expatriate Sri Lankan and Indian communities living in Multicultural and Multi Ethnic societies. So they can enrich and contribute to their new environment. If one is passionate about astrology, this is a good hobby and a way of helping some one. But to tell frankly, for honest astrologers who spend 2-3 nights analyzing ones horoscope, it is totally an economic loss than a gain, specially if living in a countries like Australia, USA, Canada or UK.
When my teacher or "Guru" the Buddhist priest, (who usually renounce worldly gratifications) came to know that I do every thing for free, he said the following "You do a great disservice to this science" when I asked why?. His answer was the following.
When you do it for free, people do not take it seriously. So the respect for this great science is lost. That is the human nature.

You do a genuine job and deserve a token appreciation for it. Eeven as for the tradition.

When your work is appreciated, then only you get aspiration to develop your skills, contribute to it, get more knowledge, books and so on. When you do it for free there is no motivation.

There are other good astrologers in countries like Sri Lanka and India who's families may depend on this science for living. When you do it for free you take out the means of their livelihood.
I do not know my time of birth ! Can I still benefit ? Yes, to certain extent but not by the above given free readings. In that case you have to contact me. But the personnel readings are not offered for free as those are time consuming.
As this is my hobby, I appreciate your suggestions and comments towards making this site more informative and useful to you. Please direct your correspondences through the following email address.
At present I am not in Kandy, but Melbourne, my phone number is (03) 9548 1613 now. Thank you for your interest in this ancient science, which allows us to face bravely to the ups and downs of life with a new kind of understanding.
Lakshman Abeykoon M. Sc. (Moscow University) Grad. Certificate. (Melbourne University) Graduate Diploma in Library & Information Services Management (Royal Melbourne Institute of Technology - Australia)
Web Master (http://jyotisha.00it.com )
Email: jyothirvidya@yahoo.com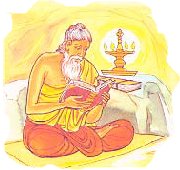 Unique in this site
Book of Life
There are hundreds of really fine Astrology web sites and thousands of good Astrologers. If you know of a one, then please try to use his/her services as much as possible.
The only thing an another good astrologer or a site will not be able to provide you and available exclusively from me is the unique Full Life Reading described at left. You will not get it from any where else.
Page Title: Contact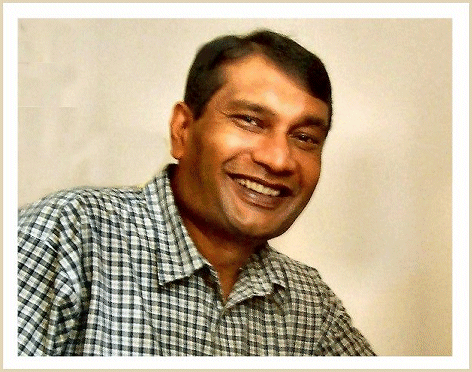 This is my personal web site. I maintain this site because, both Hindu Astrology and web design are my hobbies for many years and wish to share my interest with you. Like myself, have you ever looked at your life in a different angle ?. Why good or bad things happen to us ?. Is it pure coincidence, or is there at least a certain bit of a predictable pattern ?.

Spend a few minutes with me here and experiment with the free readings to find it out yourself. I assure you this is genuine Astrology of East.

This site is one of the very first Hindu Astrology websites appeared in the Net and now more that 10 years old. To See how this web site looked ten years ago. Go to Wayback Machine

With Regards,
Lakshman Abeykoon M.Sc. Contact

I am living in Melbourne phone +613 9548 1613
Face book : http://www.facebook.com/Jyothirvidya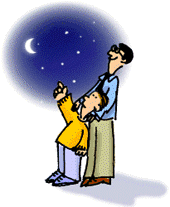 Writing About...

Auspicious Times
There are good days and bad days, good times and bad times find out those..

Today at Colombo


Astrology Related Traditions
Given the harsh conditions of life in the region, nobody wants the additional burden of a bad luck..
Astrology related traditions