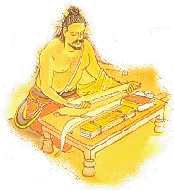 Why not try This unique Vedic Astrology Reading ?
Discover using Astrology, your or your child's Destiny !
What things are expected to happen when and at what year?
Do I really need a Full Horoscope Reading ?


Preview
Your Astrological Book of life
English Horoscope Reading
Sinhalese Horoscope Reading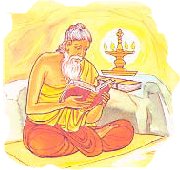 What is the price of a reading ?
The current pricing (2012) is as following : (Price for a reading for one person )
Option 1. Full reading + 5 years yearly predictions + 5 years monthly predictions called Varshaphal + answering of 3 questions
A huge reading of about 50 5ages excluding charts - $145 You can pay using Paypal My personal opinion is this is the best you can get as I am personally doing it.
This option includes up to 5 years of month by month break down of predictions roughly about 60 or more months (Additional 25 or more pages) of predictions useful for indepth understanding of what to be expected from each month for the next 5 years.
Option 2. Full reading + 5 years yearly predictions + answering of 1 question
The price is $ 85 . This option includes year by year breakdown up to 5 years but not the monthly readings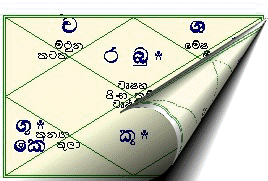 How can I order a reading ?
You need to fill the below (See the bottom of the page) form and press the submit button.

Or else send a email to me jyothirvidya@yahoo.com with following
Your Name, and your Title or Gender (Mr. Mrs. Miss. Rev ) Date of birth (Ex. 25th July 1990) , place of birth (Country, City) The time of birth (Am/Pm). And where you live now (Country)
Why there is no instant payment button ?
You can pay using Paypal but I purposely did not put a instant payment button because, unlike many I do not do a astrology business. Though I charge some money for the time I spend working on your reading, I do not run this website as a money making venture. You need to contact me first to see whether I agree to write a reading for you. If I agree then I will write the best astrological reading you ever get done for you and personally answer the question you send with your birth details
Please Fill the form and press the submit button. If not working then Copy the filled form to cursor and send it to jyothirvidya@yahoo.com