Malefic Effects of Saturn
Shani Apala
Jyotish - The Vedic Astrology of
Lanka India Nepal and Tibet

Related Links : |Buddhism |Hinduism |Vedicworld| Buddhist Links |Hindu Links | Ayurveda |Ayurveda Links| Jyotish |Jyotish Links |Yoga |Yoga Links |Vastu |Vastu Links |Vedic culture | Astrology related Traditions |Auspicious Days | Auspicious Direction |Rahukala |Panchanga | Remedies for Malefic effects of 9 Planets

SATURN - Malefic effects of Saturn, Shani
The complications indicated by Saturn are paralysis, insanity, limb injury, cancer, tumors, heart pain, rheumatism, bronchitis, etc.
Shani Stotra
niilaa.njanasamaabhaasaM raviputraM yamaagrajam.h .
chhaayaamaartaNDasaMbhuutaM taM namaami shanaishcharam.h ..
I pray to Saturn, the slow moving, born of
Shade and Sun, the elder brother of Yama,
the offspring of Sun, he who has the
appearance of black collyrium.
Donate leather, farm land, a black cow, a cooking oven with cooking utensils, a buffalo, black mustard or black sesamum seeds, to a poor man on Saturday evening.
MANTRA: To be chanted on Saturday, two hours and forty minutes before sunrise, especially during major or minor Saturn periods:
Shani seed mantra: Aum pram prim praum sah shanaisharaya namah.
RESULT: The planetary diety Shani is propitiated insuring victory in quarrels, over coming chronic pain, and bringing success.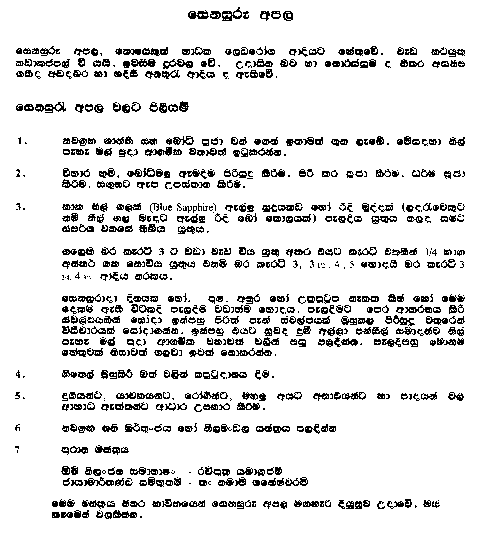 Unique in this site
Book of Life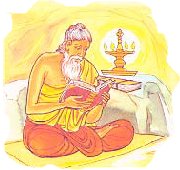 There are hundreds of really fine Astrology web sites and thousands of good Astrologers. If you know of a one, then please try to use his/her services as much as possible.
The only thing an another good astrologer or a site will not be able to provide you and available exclusively from me is the unique Full Life Reading described at left. You will not get it from any where else.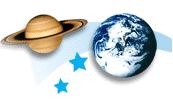 Horoscope
View the daily, weekly and yearly horoscopes for each birth sign..