Popular Interactive Astrology Pages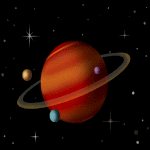 Unique in this site
Your Book of Life - Full reading
Discover your or your child's Destiny !
What things are expected to happen when and at what year?
Do I really need a Full Reading ?


Preview
Your Book of life
English Reading
Sinhalese Reading

The book is the mother of all Genuine Vedic Astrological readings about you. The Rolls Royce of the category.

A one reading for a life time.
This is not some carelessly scribbled few dirty pieces of papers written in a hurry, but an accurately and carefully prepared book about you. A reading fit for a king or queen.
Book contains approx. 20 -30 pages, need a few days to write manually and I am not rich enough to do it as a free offer, but once done, there are no parallels. Reading starts from the previous life, covering your recent past, and moving forward to detail your present situation and going in to future giving year by year detailed predictions for what you can expect up to 10 -12 years in to the future. The reading includes the simple remedies to bring good fortune and success for you.

Calculate your Rising Sign
- Lagna -
and Get the Free Reading Here
To Find out your Lagna & get a Free Reading - Just Fill the Form Below and Press Calculate Button.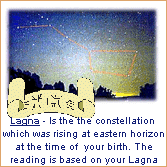 Now, you can find your Lagna according to Jyotish System and get a free reading. So try it for your friends and family too.
Two things you need to know, before you enter the Birth Day and time - please read it
1. What is Lagna ?
Lagna is the Birth Sign- Or , The constellation which was rising at eastern horizon at your Place of Birth (City of Birth) at the time of birth. Because of that, before using the calculator, first you need to find the geographic coordinates (Click Here) of the city you were born and the time zone (Click here) of the country of your birth.
Lagna is not, your "Janma Rashi" (Click here if you need to find out more and calculate your moon sign also)- Janma Rashi is the constellation where the Moon was at the time of birth.
What is the Difference between Sun Sign of Western system and the Lagna of Hindu system ? -
Or why I am getting a different birth sign here ?
Lagna is not the Sun Sign or the Rising Sign of Western System.
Western System
Sun Sign ( Explanation of - The difference between the Sun Sign and the Lagna - Lagna is calculated in here and the reading is based on the Lagna)
In Western System of Sun Sign, all the people born in one month belongs to the same sign. Every year approximately around 21 of March to 20 th April The Sun is moving in the Aries Constellation. So all the people born in that month belongs to the Sign of Aries. If you were born in between those two dates then you are a Aries Born.
( EX. Aries 21 March to 20 April, Taurus 21 April to 21 May, Gemini 22 May to 21 June, Cancer 21 June to 22 July, Leo 23 July to 23 August, Virgo 24 August to - 23 September, Libra 24 Sept to 23 Oct. Scorpio 24 Oct to 23 Nov., Sagittarius 23 . Nov. to 21 Dec., Capricorn 22 Dec. to 20 Jan., Aquarius 21 st Jan to 18th Feb. , Pisces 19th Feb to 20th March .)
This is a rough system just to give some kind of a reading for people who does not know their time of birth. But for people who knows the time of birth, the rising sign or the Lagna is the better option More.....Read the Difference Between Sun Sign and Lagna Can same thing happen to everybody born in that month ? I can not imagine that. Can you ?.
Rising sign ( Explanation of - The difference between the Rising Sign and the Lagna - Lagna is calculated in here and the reading is based on Lagna)
Lagna in Jyotish system differs about 23 degrees from the Rising sign calculated by Western astrologers. The Lagna changes with the time of the day and the place. So people belonging to all the 12 signs are born on the earth at an any given moment. Click here , if you wish to find out about The difference between Western and Eastern systems of Astrology
Now - Calculate your Lagna and get the Free Reading - (Below)
Before using the calculator first find the time zone (Click here) you were born and the geographic coordinates (Click Here) of the place of birth.
Full Life Reading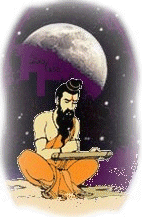 If you are satisfied with this short free reading you will get below, and you want more. The best Full Reading (Book of Life) you can ever get is here. But about 90% of it has to be done manually (except the calculation part).
The Full Life Reading is not a vague computer generated report. It is a personally prepared 18 to 23 page, unique individual genuine reading in Sinhalese or English. Since it involves a lot of work, it is not possible to offer it for free.
If you are interested in getting one specially prepared for you, click the link to see more Details about the Full Reading or use the Services and Contact to arrange one.
Try the Free Reading First.

I recommend you to try this free reading first. Follow the instructions below, enter your birth details and press the calculate button.
You will be amazed to see how accurate the readings are with correct birth times. But when compared to the Full Reading, this automated reading is just a tiny drop from the ocean.
FAQ : Why I am getting a different birth sign here ? To answer Click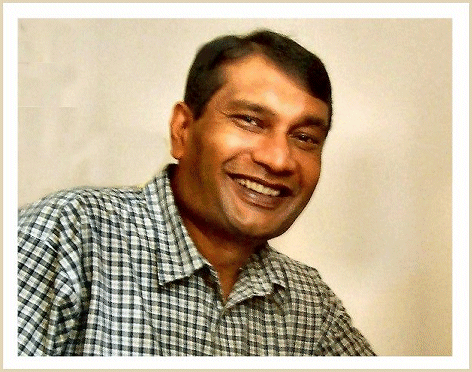 This is my personnel web site. I maintain this site because, both Hindu Astrology and web design are my hobbies for many years and wish to share my interest with you. Like myself, have you ever looked at your life in a different angle ?. Why good or bad things happen to us ?. Is it pure coincidence, or is there at least a certain bit of a predictable pattern ?.

Spend a few minutes with me here and experiment with the free readings to find it out yourself. I assure you this is genuine Astrology of East.

With Regards,
Lakshman Abeykoon M.Sc.
Contact
I am in Melbourne at present

How to consult me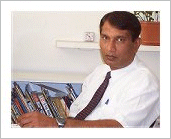 It is easy - - - Please click here to contact me.

To say modestly, I have more than 20 years of experience in Hindu Vedic astrology. This web site itself which I made entirely by myself is now more than 10 years in the web.

Life is a journey. Horoscope is the map. So why do not you read the map ?. It is always better to know what lies ahead and what will happen to, your health, wealth and relationships in the coming years. If you are not a believer, then give it a try just for the fun of it at least. Then you can judge for yourself. I assure you that, with my help, you can discover your Destiny.


Preview
Your Astrological Book of life
English Horoscope Reading
Sinhalese Horoscope Reading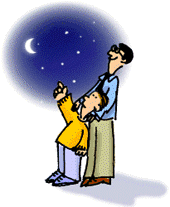 Frequently Asked Questions
(About the Sign & the Reading given in the result page)
Q. Ex. 1. - Or similar Mostly asked by visitors from the West.
...Could you also clarify something for me, I had a look of your free reading where I entered the latitude and longitude of my city of birth correctly and a lot of what I read was I could relate to. What is puzzling me is that the reading said I was a Cancer and I always thought I was a Leo....
Answer
According to Western system, all the people in the world, born between Ex. from 23rd July to 23rd August are classified as Leo.
But according to our Hindu system , the Lagna or the Birth Sign changes with the time of the day and the place. So people belonging to all the 12 signs are born on the earth at an any given moment of time, that is why the time and the place of birth is important for calculations. You can read more about the The Difference between Hindu and Western Astrology...here
Some more other FAQ's